Get to know MISURA mobile thermometers:
Health aids
Take your temperature!
Easily and quickly, at home or out. Connect the MISURA digital thermometers to your mobile phone and they work instantly.
Just point and measure.
Features of misura automotive
Simple
plug & play
Fast
result in 1 sec
Accurate
to 0.2 °C
Compact
size
Safe
non-contact measurement
Clear
readable display
Compatibility
simplicity
Plug & Play. No need to press any button. Connect the MISURA digital thermometer to your mobile phone and you can start measuring the temperature immediately. You can see the measurement result within 1 second. There is no need to install any app or other softwarefor measurement .
readable
The MISURA thermometer is equipped with an OLED display with a large screen on which you can comfortably read the measured values. The high-brightness font is easy to read even for the elderly. You will be alerted to a fever by an audible signal.
safety
The contactless measurement prevents the transmission of infections caused by the thermometer touching the skin. The MISURA digital thermometer measures up to 5 cm away. Its use is thus safe and hygienic.
practical to use even when travelling
You can use the MISURA mobile phone thermometer on the go. It is small and lightweight, so it is easy to carry and you can always carry it with you and feel safe. It weighs just over 12 g, less than a pack of gum.
MISURA THERMOMETER VARIANTS
If you're looking for a practical and portable solution for taking temperatures on the go or at home, MISURA thermometers are for you.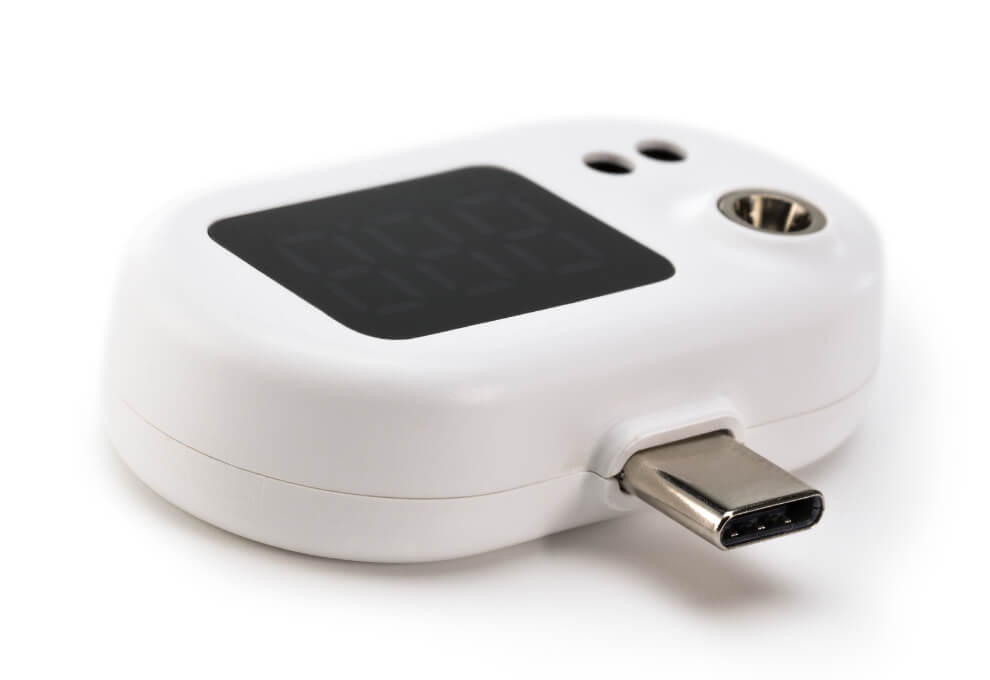 MOBILE THERMOMETER USB-C
Non-contact infrared mobile thermometer – when connected via USB-C connector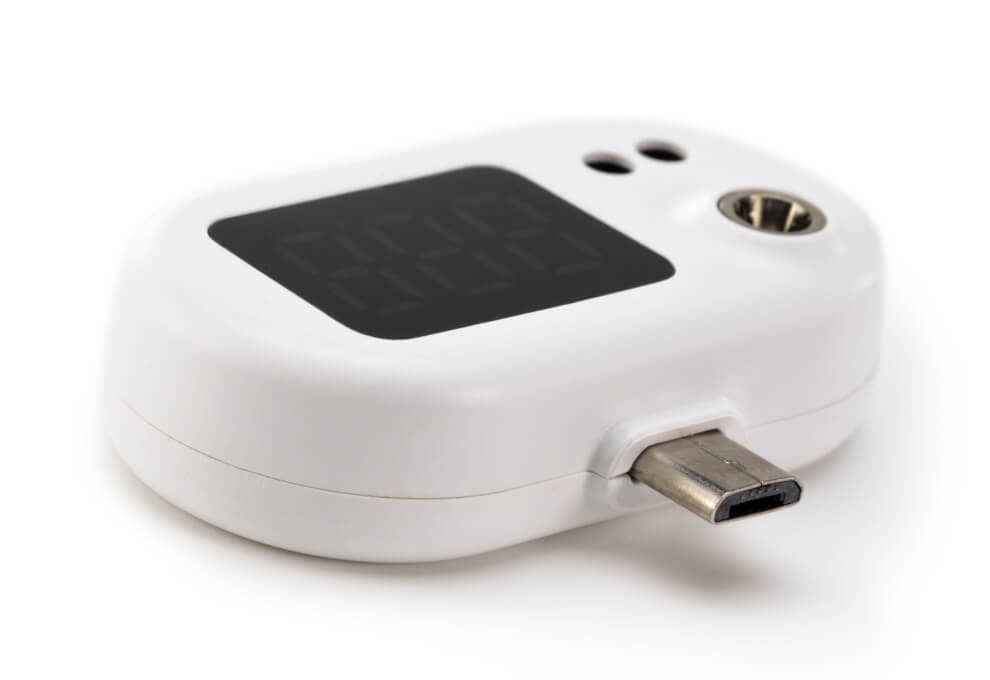 MOBILE THERMOMETER MICRO-USB
Non-contact infrared thermometer for mobile – when connected via Micro-USB connector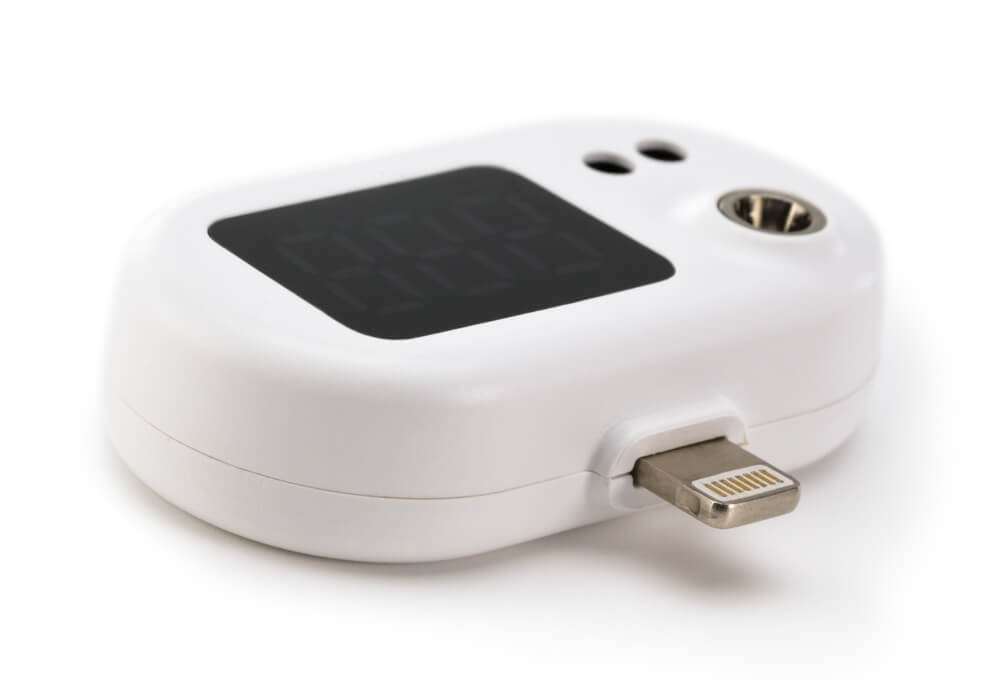 APPLE MOBILE THERMOMETER
Non-contact infrared thermometer for mobile – when connected via Apple connector
HOW TO USE MISURA THERMOMETERS?
1) PLUG THE THERMOMETER INTO YOUR PHONE
Whether you own an Android or Apple, plugging the thermometer into your phone is easy with the right connector.
2) PLACE THE THERMOMETER ON YOUR FOREHEAD
Simply place the thermometer on your forehead and wait for the beep.
3) CHECK THE DISPLAY
The temperature measurement should take no more than 1 second. The measured temperature will be shown on the display with the beep of the thermometer.